20181010
Today's activities
Workers: Akutsu, Michimura, K. Tanaka (10:30-21:00)
GPT part installation
Other things

LVDT driver was not working properly last night because the power cable for SG generating 10kHz calibration line for LVDT was accidentaly unplugged. We taped the cable to the reel.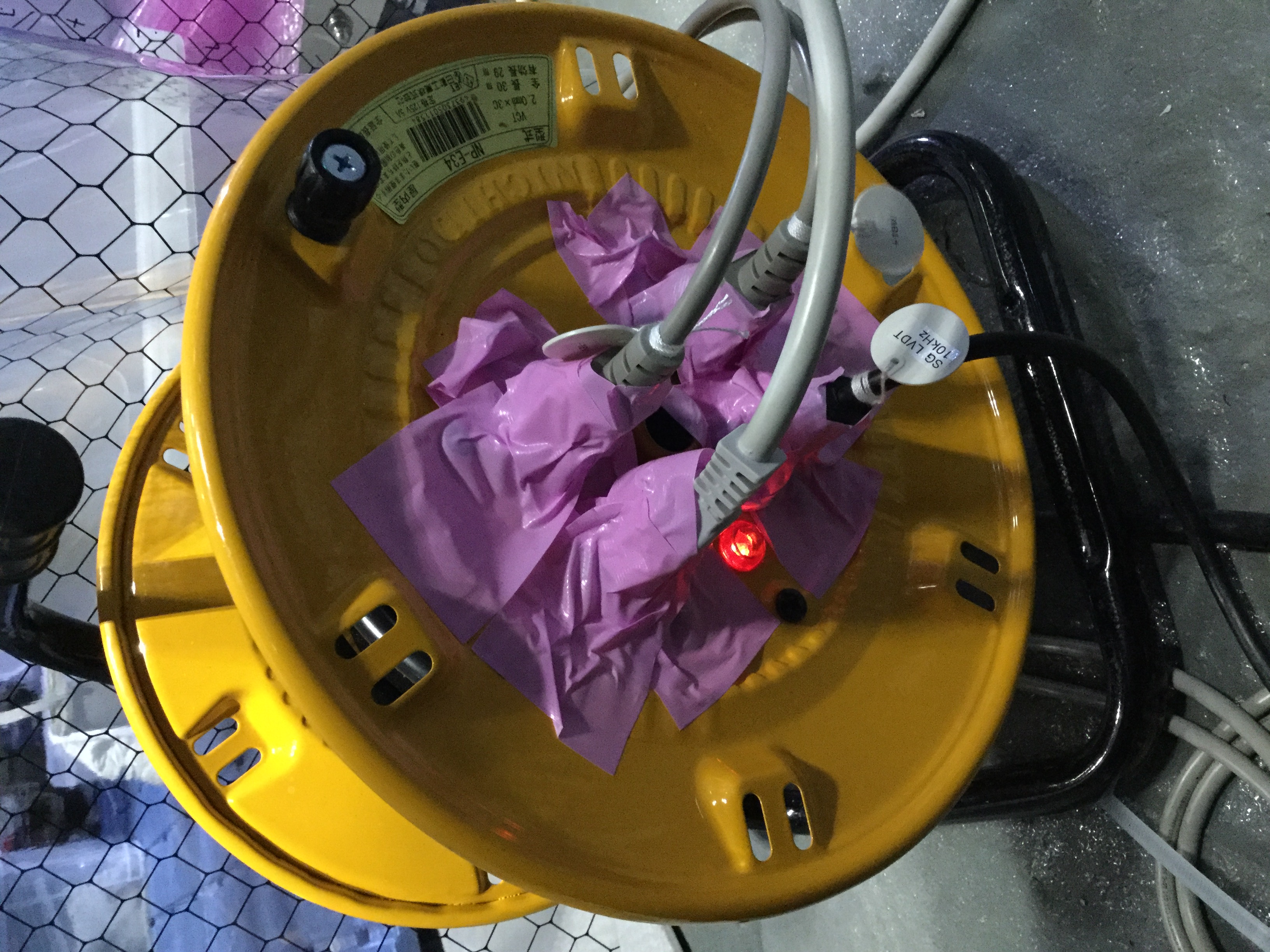 Height of the BRT output beams to TMSX table was re-adjusted with HBS and GST0, using a laser leveler, so that output beams are parallel to the ground.
Plugged Dsub cables to green QPDs, and roughly centered (with ceiling LED lights on). Green beam moves a lot.

I was amazed by how well the cabling was done! We could also see the singal with MEDM screens without any problem.
The Dsub cables go under the optical table to QPDs.
Aligned beam to green DC PD to maximize the signal (~12 counts (~6 counts background with ceiling LED lights on)).

Re-did the cabling of BNC cable around the rack

Kokeyama-san and T. Yamamoto-san fixed the network issue and Gig-E camera now works. We renamed the camera from BRTX_G(and BRTX_IR) to TMSX_G(and TMSX_IR). The green beam looks clipping somewhere (output of BRT is already dirty).

The height of Gig-E camera is also adjusted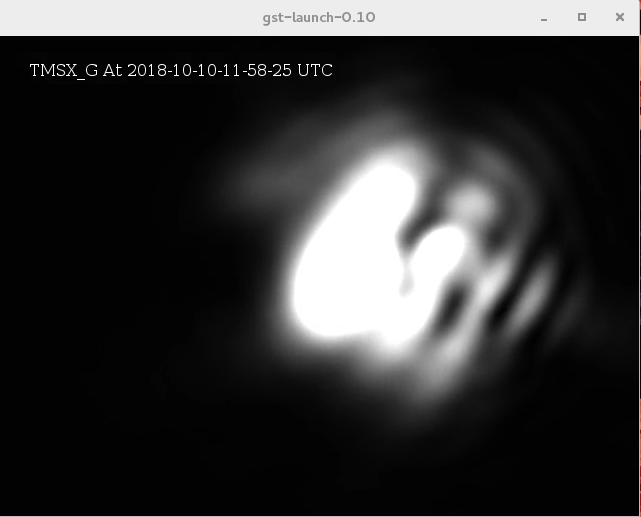 Fixed MEDM screen for camera name change, and added a button for GR_PD.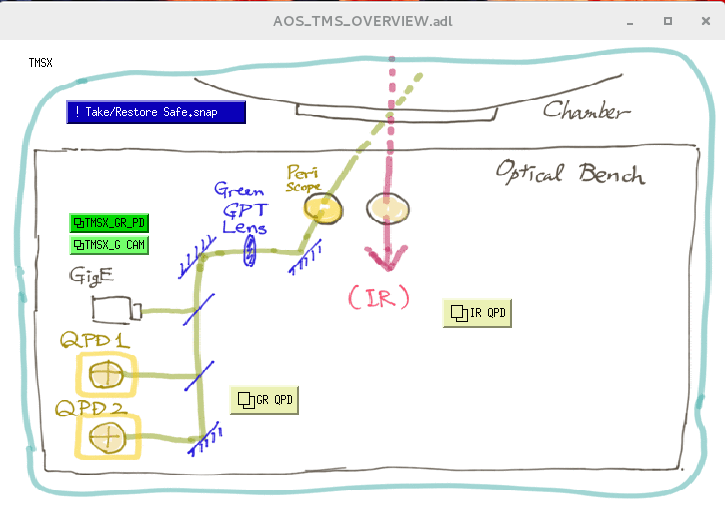 Next Plan
Detach the remaining white tapes just before closing the chamber; be noted that there are white tapes on the PEEK connectors at the inside of the flanges.
Torque completely the bolts which are fixing the upper and the lower base plates.
Insert metal gaskets before torquing the ICF203 flanges with Dsub connectors.
Attach an oplev viewport
Setup the oplev for TMS-VIS
Consider why the green ghost beam is not observed; that was observed in TMSY in this April.
Modify MEDM screen

Cable Dsub 15pin for TMS-VIS OpLev.

Return plastic boxes.
Install rails in digital rack.

They may be necessary under LVDT distributor, geophone distributor, and WHT board.
Nagano is not sure it is necessary under HP coil driver.

Consider how to cable Dsub cables to QPD.
Install IR optics
Measure the length between BRT lens3 and GLNS1
Wanted!
Black tubes attachable to the DC-PDs or seetabale in front of the DC-QPDs for light shielding.
Screws to screw Dsub 15pin connectors to QPD amplifiers
Nice way to turn off the ceiling LED light
Covers for cables running on the floor
Shield box against environmental light
Wind shielding... (it would be somewhat difficult as two beams are running in the different directions from the viewport window)