2018/07/19
Activities on 2018/07/18
Set a calibration factor of each LVDTs.
Measured TF in L, T and Y.
The results were saved at users/tanioka/TMS/TF/20180718.
The measurements were done by swept sine and the excitation amplitude was 3000.
I changed thresholds of WATCHDOG 800 for LVDT and 80000 for Geophone.
Activities on 2018/07/19
Measured TFs when we excite in Y direction.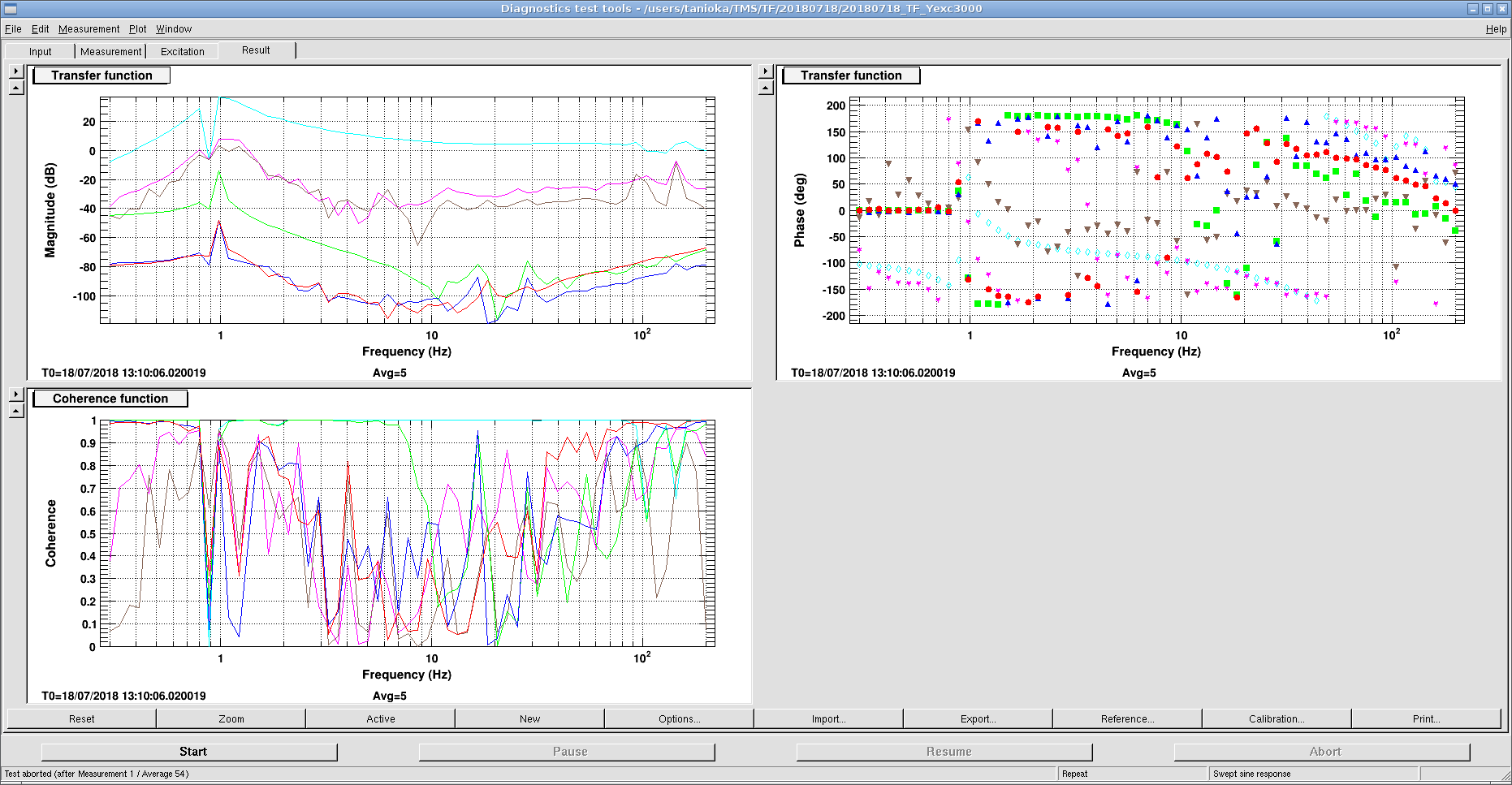 Red:
Geophoneの伝達関数が高周波でフラットになっている。 本来は周波数の1次で落ちていくはず。